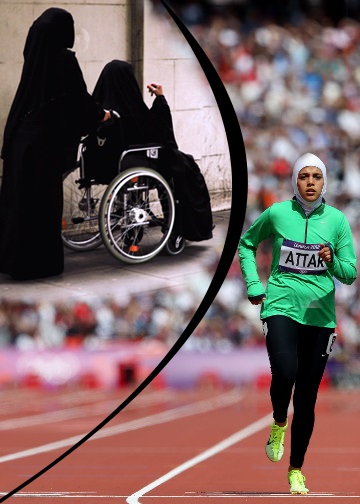 Report: Killing Them Softly- Saudi Ban on Women Sports is Harming Their Health
December 11, 2014
Washington DC – – The Institute for Gulf Affairs has released an in-depth report on the various health effects on the Saudi women population stemming from official restrictions on women's participation in sports and physical activity of any kind.
Killing Them Softly: Saudi Ban on Women Sports is Harming Their Health is the first report of its kind linking Saudi government ban on women sport to the deterioration of the physical and mental health of millions of women.
Ali AlAhmed, one of the report's authors said, "the death toll resulting from the Saudi ban on women sports is greater than all of the Ebola deaths in Africa."
The Saudi government bans physical education and organized exercise in addition to individual and team sports in the country. Two weeks ago, the Saudi ministry of education stated that the newly established School Athletic Association won't include girls.
Sayan DasGupta, No Women No Play campaign coordinator said, "playing sports and physical are fundamental human rights and the international community should take a stricter stance on this issue."
The report explores the alarming growth in many non-communicable diseases affecting the women population in Saudi Arabia due to bans on physical activity.
This report is a part of the No Women No Play Campaign to support lifting the ban on women's sports in Saudi Arabia at all levels.
View full report HERE