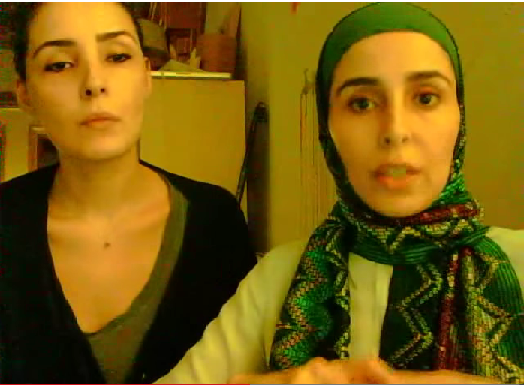 13 Years A Hostage: Saudi Princesses Release Video Asking for International Help
June 10, 2014
Contact: Nicky Vogt,
Human Rights Campaign Coordinator
202-466-9500
nowomennoplay@gulfinstitute.org
Washington DC – For more than a decade, King Abdullah has held his four daughters Sahar, Jawaher, Maha, and Hala in captivity. The four sisters have endured abuse and isolation for the past thirteen years. Since March 17, 2014, the Princesses have been starved and deprived from food and water.
In this video, released by Princesses Sahar and Jawaher, the sisters demand an international response against their captors King Abdullah, the Minister of the Saudi National Guard, Mitab bin Abdullah, and Deputy Foreign Minister, Abdulaziz bin Abdullah. They are calling for the disregard of the King's claim that this is merely a family matter and the international recognition of this grave violation of human rights.
According to Article 5 of the Arab Charter on Human Rights, "every individual has the right to life, liberty and security of person. These rights shall be protected by law." King Abdullah, his sons, and the Saudi authorities are in blatant violation of this mandate.
The Gulf Institute joins Sahar and Jawahr in their call seeking assistance of the world's governments, international human rights organizations, and individuals to free these hostages. The free world has dedicated itself to the protection of universal human rights and is consequently, obligated to heed their appeal and assist these hostages.